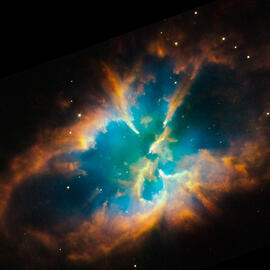 Jennifer M
Vintage Millennial
---
I'm an introvert who collects hobbies & interests like they're stamps (oddly enough that isn't one of them) and enjoys a blessedly peaceful existence with my partner in an English city which (repeatedly) boasts that we have more canals than Venice.
Where To Find Me
Hobbies
As of December 2022, my current major interests are: 3D rendering with a primary focus on environmental design (tools: Blender, Unreal Engine) and machine learning with a focus on image synthesis.
---
My 3D Rendering / Environment Design
I tend to just post about my 3D work on my personal social media, so the best place to see it would be my instagram or my youtube, and if I ever update it: my dusty old deviantart.
My Image Synthesis
I have a carrd specifically for my image synthesis results, though I have fallen slightly out of love with it at the moment and am trying to dedicate all my brain power to 3D rendering.
Affiliate Links
Where did you come from?! :)This page isn't linked anywhere, so nobody should ever see it.
This is just for me to store all of my affiliate links for quick access.
| Site | Benefits | Code |
| --- | --- | --- |
| Temu | If the referral is a new app user, they will get a 50% off discount when entering this code within 1 hour after downloading the app. | afl38479 |
Vintage Fandom: Fanlistings
As someone who has been online for Literal Decades, I feel the urge to honour and treasure the beautiful pre-social-media internet where fans made their own websites about the things they loved and collected strange little graphics and created small communities centered around their favourite fandoms.This page collects all of the fanlistings I've ever joined* which are still up and running.* Fanlistings are (mostly: were) individually created guestbook-type websites devoted to sharing our love for a specific person or thing. I started joining fanlistings since the early 2000s, and for a while I ran a few of my own.There are all sorts of listings, but these are all part of The Fanlistings Network.
Joined Fanlistings